Thanks for checking out my website.
I appreciate your interest in modeling your feet... And if you're looking for a quick way to earn some pocket cash, you've come to the right place.

It's fun, lasts only about an hour and boosts your ego!

Before I get to the finer points, I want to share with you a little about the history of this request.

A couple years ago my friend started a website about female feet... The purpose of my website was to glorify bare feet.

The reason he started this website was because he saw a LACK of this on the web. This was over 16 years ago.

Sure, now there are TONS of fetish websites that focused on feet, but they are riddled with nudity and sex. And that's fine, for THEM, but there wasn't any place "G" rated where you could enjoy looking at bare female feet.

My name is Monica and I took over the site a few years ago. I started as a model, learned some photography and loved it so much that I wanted to preserve this legacy.

So, really, I am looking for cute and confident girls who have naturally attractive bare feet who want to embrace the freedom of modeling them.

Each photosession is carefully constructed to portray feet in a way that makes YOU feel like a goddess and showcases this rarely embraced body part.



Examples


Here are some example of the types of shots I get during a foot modeling photo session:


Tops of Feet and Body Shots: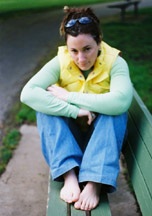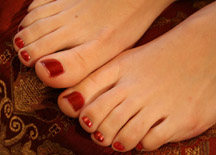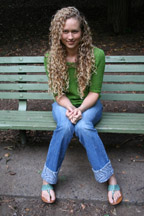 Close-Ups of Toes: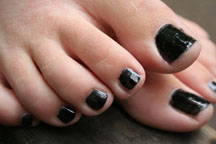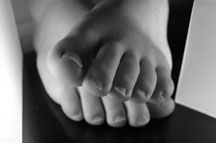 Bare Feet in Flip-Flops and sandals: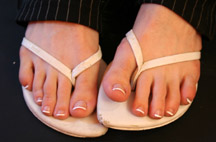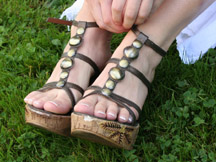 Soles: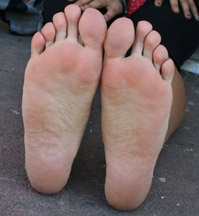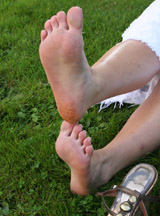 Ready To Start Modeling??

Send me an email with a picture at Monica


Frequently Asked Questions


Okay, so you're ready to start modeling your feet... Here's the deal.

Do I need to be 18 years old? Yes, we won't be shooting anything that I wouldn't show my Mom, but this is just for protection for both of us.

How much do I get paid? You get $25.00 per session, paid in cash at the session.

Can I bring someone with me? I get nervous meeting new people!... Certainly! If you have a boyfriend, partner or friend feel free to bring them. Just let me know in advance.

How long do these photo sessions take? Each photo session lasts for about 45 minutes to an hour, depending on location.

What do I need to bring? Bring a fun attitude, lots of smiles and a change of clothes. I prefer one conservative/casual outfit, like jeans and a t-shirt along with a sexier outfit like a skirt or shorts. As a general rule, only bring clothes you feel comfortable in.

Do we sign contracts? Yes, the contract protects both of us. Since this is non-nude modeling, I don't need a copy of your driver's license or ID, but you should probably have that on you in case you get pulled over!

Can I get copies of the pictures? Sure, as long as you don't try to resell them or submit them to a similar site, but if you want to use them for your Facebook profile or your modeling portfolio, yes, I can give you digital copies of your pictures.

Are you going to ask me to pose nude? Nope. Your comfort means alot to me. If you aren't comfortable, your photoset is going to reflect that!


Ready To Start Modeling??
Send me a picture at Monica

Here is what OTHER MODELS have said about modeling for me...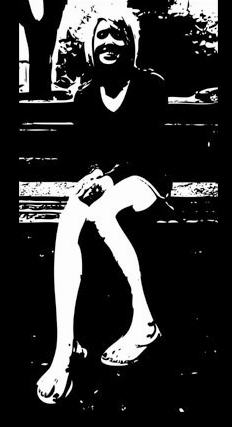 "Working with Monica was great. The setting was comfortable and he was very easy to work with. I had a great time, he took good care of me and we got some great pics out of it. I'll work with him again in a heartbeat." - JL 7/2011


"I love being barefoot and I love showing off my feet... (modeling) is the perfect way to share them with the world!" - MT 3/2010


"The photoshoot went very well, I felt very relaxed and comfortable. Would love the oppurtunity to shoot again and would definitely recommend it." - LW 4/2009


"Monica is a very talented, creative, and innovative photographer. I had a good time and really enjoyed the experience of modeling my feet! I felt appreciated and expressive at the same time. Monica was very professional and had a great personality. Her casual and laid back demeanor provided for a very relaxing and fun photo shoot. I would love to do it again sometime!"" - AS 3/2009


"Both times I've modeled for Monica have been great. I felt totally comfortable and relaxed. We met at public parks and I'd sit in the sun, wiggle my toes and smile. Monica's compliments and general attitude showed that he really appreciated and respected me and my feet." - NW 3/2006


"I had TONS of fun and really enjoyed showing off my bare feet... It was something I'd do again, for sure" - AS 7/2007


"This is the first time I've ever modeled and it was a good experience. Monica made me feel comfortable and pretty. I love the fact that people like my feet!" - JC 2/2008



Let's setup a time for a photoshoot...
Send me a picture at Monica